WAKAZE PARIS RESTAURANT
Come and taste WAKAZE products directly in our restaurant!
Located in the heart of the 5th arrondissement of Paris, our "Japanese-style" counter is a unique place, with a raw and intimate decor, where you can enjoy authentic Japanese dishes accompanied by a bottle of sake.
AN IZAKAYA IN THE HEART OF THE CAPITAL
Sake is still little-known in France, sometimes perceived as a strong alcohol (although its alcohol content is similar to that of wine) or too expensive.

Our WAKAZE Paris restaurant offers you the chance to taste top-quality sake, brewed in the Paris suburbs from French ingredients. A new vision of sake that will appeal to both amateurs and novices of this ancestral spirit.

A blending of our Japanese culture with French tastes to create a drink unique in the world, sublimated in our restaurant by Franco-Japanese dishes.

Our restaurant offers a wide variety of typically Japanese dishes, revisited with local ingredients, such as Karaage, Udon noodles or Maguro Don.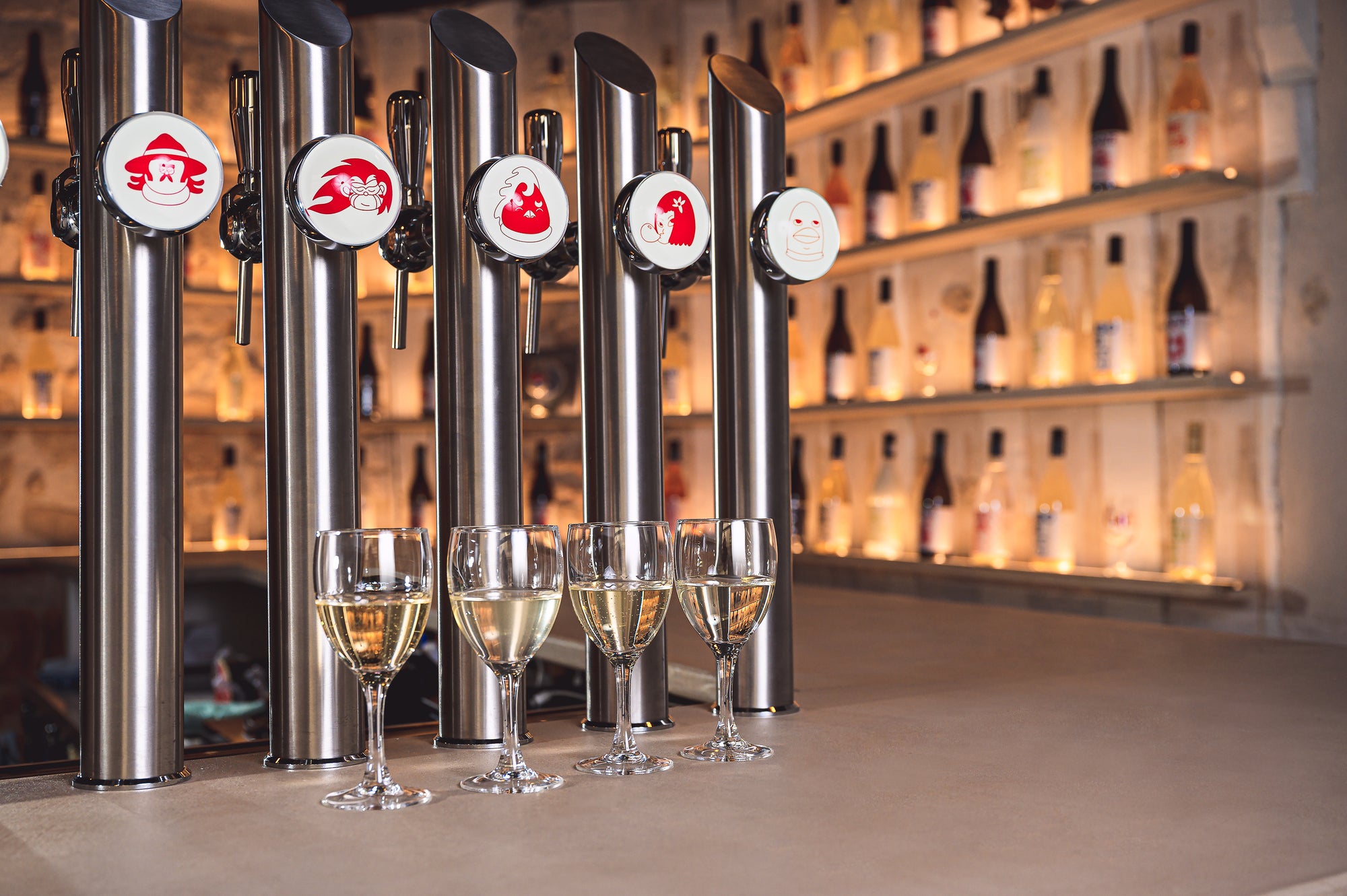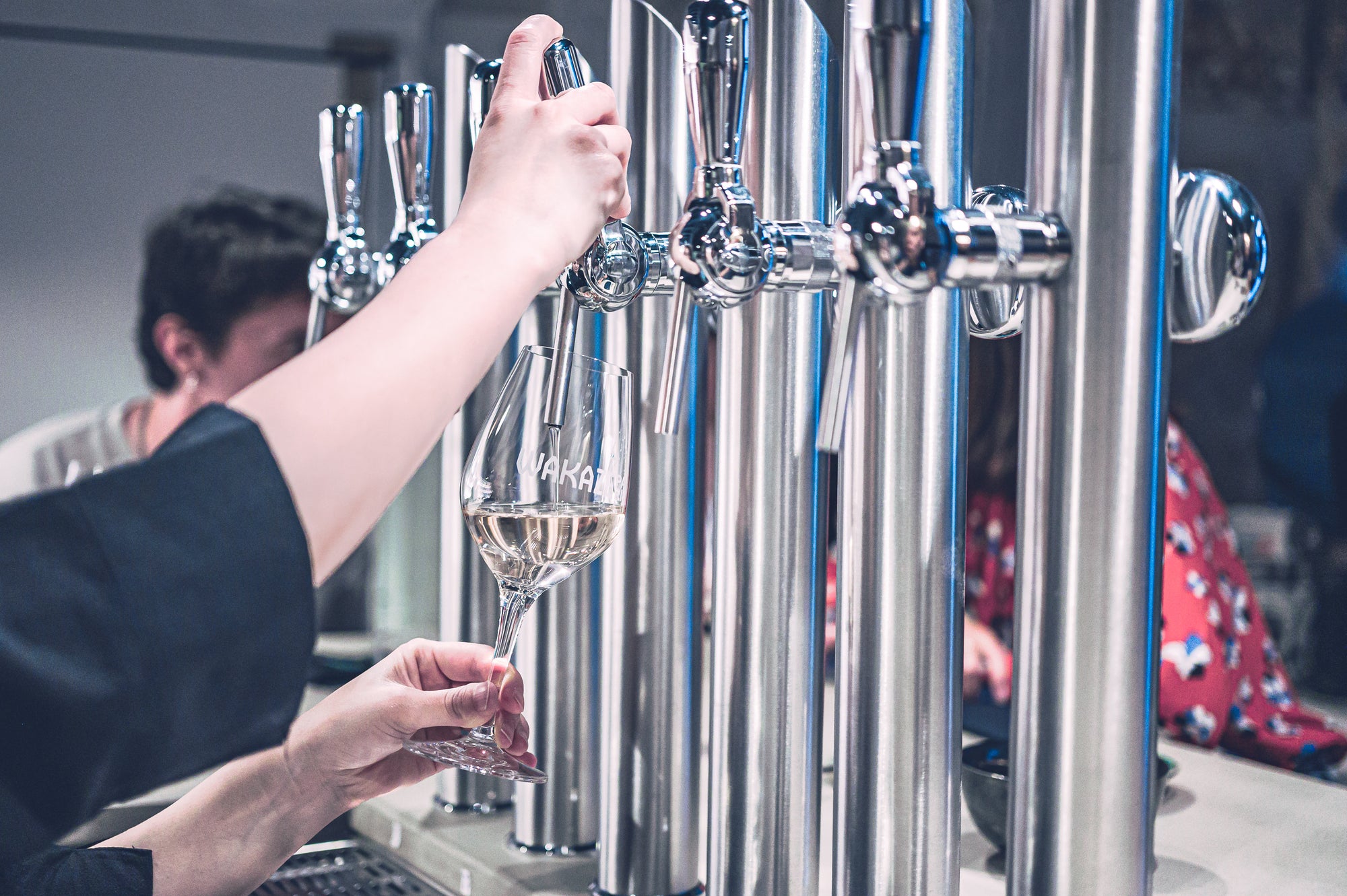 A SHOWCASE FOR OUR SAKES AND KNOW-HOW
Our WAKAZE Paris restaurant is the only place in the capital where you can taste our sakes served by the taps. Like a beer, you'll be able to taste our iconic sakes, as well as unpasteurized versions.

A unique tasting experience for your first sake tasting, or to appreciate even more of its subtleties.

Our teams are trained in all the subtleties of sake, and will help you choose the best pairings for your dishes. Sharing, sharing and conviviality... these are the values we hold dear to our hearts, and they're embodied by every member of the WAKAZE Paris team!
The diversity of Japanese food with a focus on fermentation
Japanese gastronomy does not end with just sushi or ramen: discover the diversity of flavors present in the cuisine of the Land of the Rising Sun.
Thus, we will use our koji and sake lees* to bring out the umami of the ingredients.
With WAKAZE's SAKE, you will be able to enjoy a dish created from local ingredients and traditional Japanese techniques, paired with French SAKE.
(*sake lees: a leftover by-product from the sake production, often used in traditional Japanese cuisine)
BOOK YOUR SEAT!
WAKAZE PARIS is a comfortable and intimate restaurant (15 seats). To guarantee your seats, we strongly recommend you to make a reservation. Bookings can be made up to one day in advance.

OPENING HOURS
Wednesday and Thursday
From 19:00 to 23:00

Friday and Saturday
From 18:00 to 23:00

ADDRESS
31 rue de la Parcheminerie 75005 Paris

PAYMENT METHOD
Credit Card
Cash
For those who can't come to our restaurant in Paris easily, you can enjoy our sake at your home!