WAKAZE PARIS WILL CELEBRATE ITS FIRST ANNIVERSARY ON MAY 20TH 2023!
Since we opened on May 20th 2022, many customers have come to WAKAZE PARIS to enjoy WAKAZE's sake and Japanese cuisine. Thank you very much for always loving and supporting WAKAZE PARIS!
We wish to celebrate our first anniversary together with our customers and we are organizing a special event to that end! We would like to thank you all for your constant support and welcome you with the utmost warmth! Join us and celebrate with us!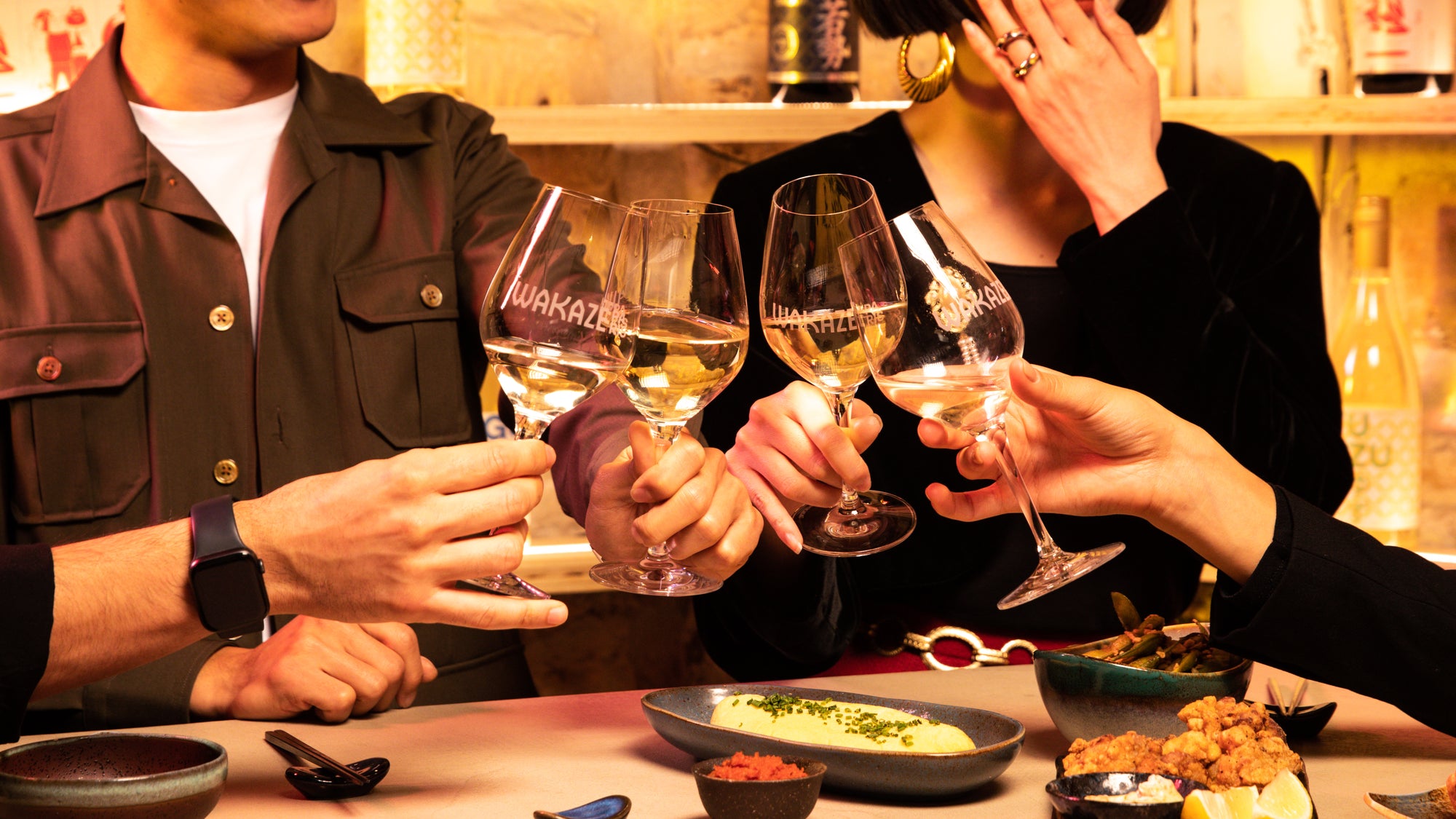 Special week 22 - 27 May
During the week following the birthday, we welcome you with a "Limited one-week dish" in addition to our regular menu!
Also, a "Fukubiki" lottery will be held for all visitors of the restaurant to try and have a chance to win prizes!

LIMITED ONE-WEEK DISH: SAKEKASU RAMEN
WAKAZE's new ramen uses Sake-kasu (sake lees), which is extracted during the brewing of sake, in the soup! This is WAKAZE's original ramen with a lot of Umami taste, this 5th flavor that makes everything yummy!

FUKUBIKI LOTTERY CHALLENGE
All visitors to the WAKAZE PARIS can play and test their luck!

PRICE
There is no charge other than paying for your order.

ADDITIONAL INFORMATION
• Please note that the restaurant may not be able to seat you if it is fully booked.
• Fukubiki lottery is reserved for customers only.
• You can make a reservation on our online website but it is not required either.

NIGHT PARTY
NIGHT PARTY
NIGHT PARTY
NIGHT PARTY
NIGHT PARTY
NIGHT PARTY